SPF 12: The Outside World
Saturday, July 31st @ 2:00 PM PST/5:00 PM EST
Written By Dayenne C. Walters
Directed By Dan Martin
The Outside World is an immersive multimedia play about a young mother's fight to save her family's life, after her untimely death, and her eight-year-old son, whose emotions and feelings manifest in a superpower kind of synesthesia ("The Noises," as his family calls them)—cacophonous sounds and music that his father is trying to help him suppress.
Development
The Outside World was conceived in the CompanyOne Open-Write in early 2020. The Outside World was selected for an excerpted reading / workshop by the Brave New Workshop in May 2021, and underwent editing based on feedback. The Summer Playwright Festival will be its first full reading.
Dayenne's latest work, The Outside World is an immersive multimedia play about a mother's fight to save her family's life, even from beyond the grave. She started writing in Actors Can Write workshops at the Huntington Theatre Boston. Her one-act farce, The Two Janes, A Cautionary Tale of Travel was produced for the ACW Collective reading at the Calderwood Pavilion, Boston Center for the Arts. She's currently developing a one-act play about the life of the 19th century abolitionist Charlotte Forten for the Poets' Theatre, Boston.
Dayenne is also an actor and a director. Her directing credits include Immediate Family by Paul Oakley Stovall for the 2020 Vermont Pride Festival, 172 Pushups by Scott Mullens –awarded Audience Favorite, (OTP's SLAM/Boston). As an actor, Dayenne's most recent work was narrating in the 2020 documentary Legacy of Love (GBH Public TV/King Boston).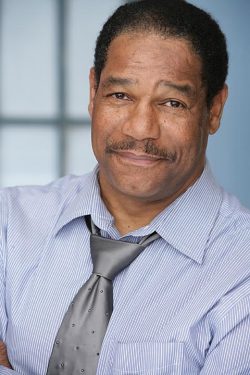 Dan Martin is an actor, director, and photographer who has been working on stage, TV, and film, for a long time. On TV he's recently been seen in The Bold and the Beautiful, Your Honor, Better Call Saul, and Doom Patrol. On film he's recently been in "Nightmare Cinema" and "First". On LA stages, he's directed The Bow Wow Club at The Stella Adler, Southern Girls at The Complex, Three on a Ring at the Barnsdall Theater, and Nat Turner, Following Faith at Theater, Theatre. His photography has been published and exhibited in LA. He is always looking for the next project.
"The Outside World"
Mom/Alma Tanner – Cheryl Francis Harrington*
Elyse Mockfort Tanner-Fine – Donna Simone Johnson*
Roy Fine – Sammie Wayne
Little Boy/Emanuel Fine – Riley Looc
Granmama/Laura Fine – Baadja-Lyne Odums
Dr. Rita Tollden/Child Psychology Unit Specialist/The Interviewer – Vanja Renee
Berenice – Angela Meryl
Leon – Khayl Waters
Stage Directions – Dan Martin
Editor – Everett Anderson
*Road Company Member