SPF 13: A Different Kind of Strong (Canceled)
Canceled (Original Time: Friday, July 8th @ 8:00 PM PST)
Written By Judy Klass
Directed By Darryl Johnson
Fisher and Dad have never been close. Now that they are both house-bound during the pandemic, there is an attempt at a conversation.
Development
Has had several private table readings. SPF 13 is the first public reading. A version was filmed during the pandemic, and streams from the Shelter Plays website.
Eight of Judy's full-length plays have been produced onstage. Cell was nominated for an Edgar and is published by Samuel French/Concord. Stop Me If You've Heard This One won the Dorothy Silver Award. After Tartuffe was produced in the Fresh Fruit Festival in NYC, and is being published in two installments in The Courtship of Winds. Country Fried Murder won the SOPS competition and was produced at the Shawnee Playhouse in 2019. It was produced virtually by Quarantine Players in 2021 and released as a Zoom recording on YouTube and as a podcast. In all, two of Judy's full-length plays and six of her one-act plays have been produced as podcasts. Thirty-seven of her one-acts have been produced onstage, many with multiple productions all over the US. A few have been produced in the UK and Ireland. Some have appeared in magazines, and anthologies like The Art of the One-Act.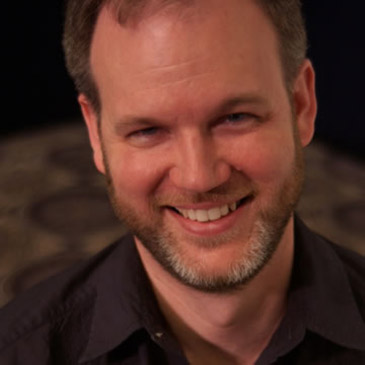 Darryl is currently the Project Coordinator and manages The Road on Magnolia. He has been a Managing Director of The Road, served as the Lankershim Arts Center Administrator, and co-founded the OFF-ROAD workshop program.
ROAD WORK: As a Director: COOPERSTOWN, SOAR (part of CUTS), THE JUNTO, A CHRISTMAS CAROL, SMORGASBORD & JIMMY JUMPS (part of THE KITCHEN PLAYS), and a plethora of readings. As a Producer: COOPERSTOWN, AND NEITHER HAVE I WINGS TO FLY, SWIMMING, CUTS, THE PAGANS, The Summer Playwrights Festival. As an Assistant Director: MELISSA ARCTIC, PURSUED BY HAPPINESS, AND NEITHER HAVE I WINGS TO FLY, SWIMMING, SHOVE, THE PAGANS, MARKED TREE. As a Stage Manager: THE SEVENTH MONARCH. As a Projections Designer: SOVEREIGN BODY, STUPID KID.
L.A. AREA THEATRE: Work at venues including Rogue Machine, The 24th Street Theatre, InterAct Theatre Company, the Met Theatre, The Tiffany, The Matrix, Theatre Neo, Fremont Centre Theatre, Yorba Linda Civic Light Opera, and the McCoy-Rigby Conservatory Of The Arts.
FILM/TV: Darryl attended the USC Film School and the American Film Institute, is a member of the Motion Picture Editors Guild, and has directed and edited several films.
"A Different Kind of Strong"
Dad – Brent Foshee*
Fisher – TBD
Stage Directions – TBD
*Road Company Member